About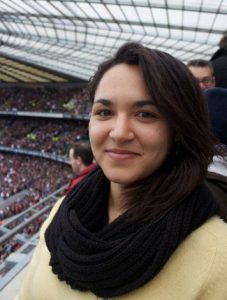 Hi, I'm Eleanor! I am a professional tutor who has been recruited to several of London's top tuition agencies. I am also one of the few specialist GAMSAT tutors and have a Graduate Entry Medicine place at a U.K. medical school (2018 entry and my first choice!) My goal is to use my experiences to help more grads get into Medicine. I found that courses could be expensive and too general, in turn not catering to my personal weaknesses. Non-specialist tutors didn't necessarily understand the nuances of GAMSAT.
My BSc is in Biomedical Sciences and Synthetic Organic Chemistry. I recently completed a MSc in Biomedical Engineering.
All money I earn supports my studies and development of the free resources that I make.
I realised I wanted to be a doctor when…
My "ah-ha" moment came when I was sat at my desk in a previous job. I had graduated from my BSc a year before and had taken a job in sports development (sport is my second passion). But I had been restless working in Sport. I enjoyed the personal interactions, helping people, the focus on improving others' well-being and health… but I was missing something. When I left school, I had planned on become a research scientist, inspired by books such as The Man Who Mistook His Wife for a Hat. Yet when undertaking research for my BSc, I found that scientific research was too removed from the people it helps to be satisfying for me. So I asked myself in that moment, "What career could I possibly do to satisfy all these passions?"
Moment of realisation
After some reflection, I remembered some medical work experience I had done through my secondary school. As a teenager, I had not been 100% sure about becoming a doctor. So, I decided to pursue being a scientist instead. Yet,my older self realised that Medicine marries together my love of helping people, my passion for improving others' well-being, and also science. I decided to see once more if it was for me. I read autobiographical books written by doctors, watched realistic (as possible!) TV programmes such as 24 hours in A&E and organised shadowing of multiple doctors. Won over to the profession, I began my journey.
Taking on GAMSAT and interviews
When I first sat GAMSAT, I was also working full-time, making preparing for it difficult. My first GAMSAT score was 1 mark below the minimum cut off. Dreading doing it all over again, I nonetheless bit down hard and went for it. I also decided to leave my job and complete a master's degree. I substantially improved my GAMSAT score. When I applied a second time, it was with some self-doubt, however. I thought, "I probably won't get in this year either but worth a shot…" Luck would have it (or hard work?), I received invites to interview at all the universities I had applied to for GEM. My first interview was at my first choice, who I subsequently received an offer from before I interviewed anywhere else. Needless to say, I was over the moon.
Tutoring experience
Shortly after my first GAMSAT sitting, I began working as a professional tutor of maths and sciences part-time. At first I tutored GCSE and A level science, yet quickly gained favourable testimonials. To date, I have been recruited to several top tuition agencies. I have tutored university students, adult learners, professionals and, of course, GAMSAT takers.
My teaching philosophy is:
Patience – I'm always happy to re-explain a concept. It's OK if you make mistakes. I am here to help you learn, not tell you off like a teacher!
Clarity – I break complex concepts down into easily digestible chunks, and run back through the basics if necessary.
Empowerment – I'll help you develop a positive, can-do attitude which will aid you throughout your journey to medical school.
Challenge – I will push you into your "stretch zone". I regularly ask for your input, test your understanding with mini quizzes and probing questions. Yet, I still make sure lessons are fun and you leave feeling positive about the progress you've made.