About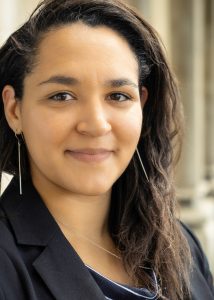 Hi, I'm Eleanor! I am a Graduate Entry Medicine student and a professional science tutor who works with many of London's top tuition agencies. I am also one of the few specialist GAMSAT tutors.
My mission is to help more grads get into Medicine.
I scored in the top 12% in GAMSAT and I am now studying Graduate Entry Medicine at St George's in the UK.
The money I earn via Graduate Medicine Success supports the maintenance of this website, my studies and the free resources that I make.
Education
I am currently in my second year of Graduate Entry Medicine. I have a BSc (Hons.) in Biomedical Sciences and Synthetic Organic Chemistry (UCL). In 2017, I achieved a distinction in a MSc in Biomedical Engineering (Queen Mary, University of London).
Tutoring experience
Shortly after my first GAMSAT sitting, I began tutoring Maths and Science part-time. At first I tutored GCSE Maths and Science. However, I quickly gained favourable testimonials and decided to expand what I offered.
I now tutor science subjects to GCSE, A level and bachelor's degree students.
I have drawn on my successes getting into three different courses (BSc, MSc and MBBS) to help my students with personal statements.
I have helped students to prepare for Oxbridge, red brick university and medical school interviews, again, by drawing on my own experiences.
After I scored in the top 12% in GAMSAT and thus had achieved the score I needed to get an interview, I began to tutor other GAMSAT takers. I have been tutoring GAMSAT since 2017.
My teaching philosophy
Patience – I'm always happy to re-explain a concept. It's OK if you make mistakes. I am here to help you learn, not tell you off like a teacher!
Clarity – I break complex concepts down into easily digestible chunks, and run back through the basics if necessary.
Empowerment – I'll help you develop a positive, can-do attitude which will aid you throughout your journey to medical school.
Challenge – I will push you into your "stretch zone". I regularly ask for your input, test your understanding with mini quizzes and probing questions. Yet, I still make sure lessons are fun and you leave feeling positive about the progress you've made.